Posts for tag: smile makeover
By Advanced Family Dental of Naperville
June 09, 2019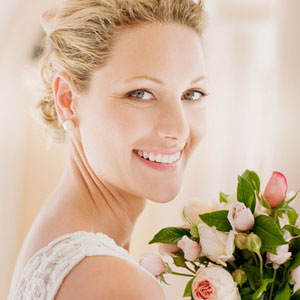 People improve their smiles for a lot of reasons: to better their career prospects, to put some juice in their social lives or just to do something special for themselves. But you may have an even stronger reason: a once-in-a-lifetime event—maybe your wedding day—is coming up soon.
You have several options for transforming your smile for the big day—and some are even quite economical. Here are 4 affordable ways to make your smile beautiful for that forever moment.
Cleanings. While dental cleanings should already be part of your regular dental care, scheduling one right before a big event can do wonders for your smile. Not only can your hygienist remove any lingering dull and dingy plaque and tartar, but they can polish your teeth for a brighter shine. Remember, though: dental cleanings support your own hygiene efforts, they don't replace them. Your own daily practice of brushing and flossing will also help you maintain a beautiful smile.
Teeth Whitening. You can also get an extra boost of brightness with a tooth whitening procedure. Using a professional bleaching solution and other techniques, your dentist can lighten your smile to your tastes, from a more natural hue to dazzling white. The whitening effect, though, is temporary, so plan to see your dentist no more than a few weeks before your big day.
Bonding. Perhaps a tiny chip is all that stands between you and a knockout smile. Your dentist may be able to repair that and other minor defects by bonding tooth-colored materials to the chip site. These composite resin materials have the shine of enamel and can be color-blended to match your tooth's natural shade. Composite resins are also fairly rugged, although you should avoid biting down on hard foods or objects.
Veneers. Although more expensive than the previous options mentioned, veneers are still affordable compared to crowns or bridgework. Usually made of thin layers of dental porcelain, dentists bond veneers to the front of teeth to mask mild to moderate problems like heavy staining, disfiguration and minor gaps. But because veneers are custom-fabricated by a dental lab, you'll need to plan them with your dentist at least six months before your event. The resulting change to your smile, though, may well be worth the wait.
If you would like more information on transforming your smile for a special event, please contact us or schedule an appointment for a consultation. You can also learn more about this topic by reading the Dear Doctor magazine article "Planning Your Wedding Day Smile."
By Advanced Family Dental of Naperville
January 07, 2013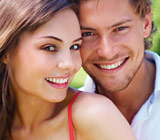 Projecting a healthy, radiant smile can help boost self-confidence and lead to increased comfort and success in both personal and career-oriented situations. Yet, many people are unhappy with their less-than-pearly whites, causing them to avoid social interaction and even lose out on opportunities because they are too self-conscious.
Your dissatisfaction with the appearance of your teeth may also be causing you to stifle one of nature's most endearing and intrinsic impulses, simply smiling!
For example, do you:
Avoid posing for pictures that require a smile?
Cover your mouth when speaking or laughing in public?
Avoid dating because you feel unattractive?
Feel that people think less of you because your smile is flawed?
Think your smile makes you look older than you are?
If you've answered yes to any of these questions, you are certainly not alone. A poll conducted by the American Academy of Cosmetic Dentistry found that, while a whopping 99.7% of respondents said they considered a good smile to be a highly important social asset, only 50% of those same respondents indicated that they were satisfied with their own smile. In addition, the Academy reported that people between the ages of 31 and 50 are most unhappy with their smile, are most concerned with making a good first impression through a strong smile, and most frequently seek out information on cosmetic dentistry.
The good news is that advances in cosmetic enhancement and restorative dentistry, including treatments like teeth whitening and the application of porcelain veneers to correct tooth crowding, make it possible for anyone to enhance or improve their smile and boost their self-image. And a complete "Smile Makeover" has been shown to positively impact the perception that others have with respect to attractiveness, popularity, and even wealth — all based on the quality of a person's smile.
Our office can work with you to determine just what it will take to improve your smile and self confidence from as little as a minor enhancement to a complete smile makeover — anything that would best match your idea of the perfect smile. To get started, give us a call.
To read about others who have regained their confidence after brightening and whitening their smiles through cosmetic dentistry, read the Dear Doctor magazine article "The Impact of a Smile Makeover."
By Advanced Family Dental of Naperville
November 19, 2012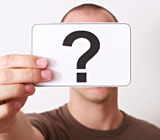 When it comes to cosmetic dentistry, we have numerous techniques that we can use to produce a dazzling smile while restoring or helping you maintain optimal oral health. From tooth whitening and gum contouring to bonding and veneers, see how much you really know about cosmetic dentistry by playing our matching game.
Words to match:
Whitening
Bonding
Enamel shaping
Orthodontics
Veneers
Crowns and bridgework
Implants
Gum contouring
______ is a minor surgical procedure in which we alter the position of the gum tissue and sometimes even the underlying bone.
______ is a treatment option that is not permanent and may require several applications to achieve the desired color results.
______ is a restorative technique that involves applying an a tooth colored filling material (composite resin) to a tooth that is color-matched and shaped to restore a decayed or damaged tooth.
______ is a treatment option for restoring heavily damaged teeth or replacing missing teeth.
______ is a procedure in which small amounts of enamel, a tooth's outer layer, is removed to reshape it to improve the look of a tooth.
______ is a minor cosmetic procedure in which we apply a peroxide-based material to bleach out minor stains and discoloration from teeth.
______ is a procedure in which we permanently replace a missing tooth by attaching a crown (artificial tooth) to a titanium post that has been surgically placed within the jaw.
______ is a treatment option in which teeth are aligned into a proper position giving a more attractive appearance. It is often used in conjunction with other cosmetic procedures.
______ is a cosmetic technique where we place a custom-designed, thin shell of tooth-colored material (usually porcelain) to the front surface of a tooth.
______ is the most common technique for repairing chipped, broken or decayed teeth. It may also be used to alter the shape of a small or irregular tooth.
Answers: 1) H. 2) A. 3) B. 4) F. 5) C. 6) A. 7) G. 8) D. 9) E. 10) B
To learn more about cosmetic and restorative dentistry, continue reading the Dear Doctor magazine article "Beautiful Smiles by Design." Or you can contact us today to schedule an appointment to discuss your specific questions.